Haha excellent first post lol but I don't have a paywall blocker unfortunately. Can't you screen shot it? I'm not sure how long the article is but I'd love to read it
... It's going to be a wall of text. The most exciting wall of text without a TLDR.
Courtesy of
Daily Telegraph
. This content is not written by me and I take no credit for the article or publication.
Toyota shocks with new GR Corolla
Toyota's performance car department delivers driving thrills we've never experienced in a Corolla, thanks to a turbo engine and all-wheel-drive.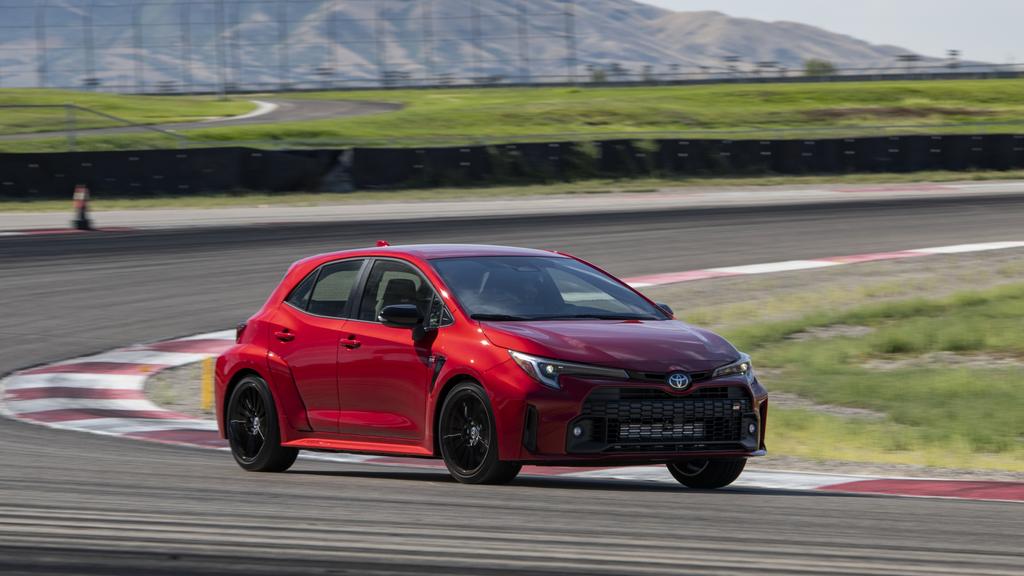 We've never seen a
Toyota Corolla
like this before.
The turbocharged
GR Corolla
wears the open-mouthed scowl of a boxer between rounds, hungrily taking in air while waiting for another opportunity to lay the competition on the canvas.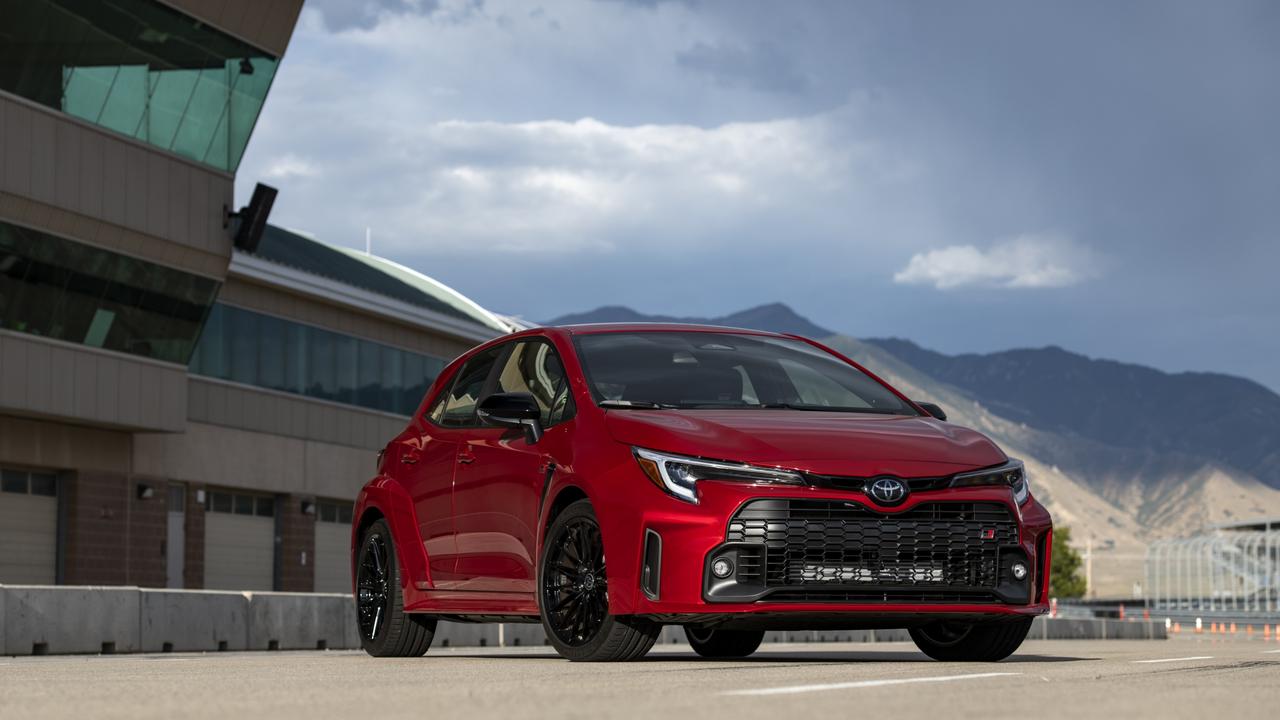 Our first test of this long-awaited hot hatch takes place at the Utah Motorsports Campus in the United States, where it's 100 degrees in the shade.
Rival machines might throw in the towel when facing the proposition of back-to-back summer hot laps at the hands of eager media but there's fighting spirit in this Corolla.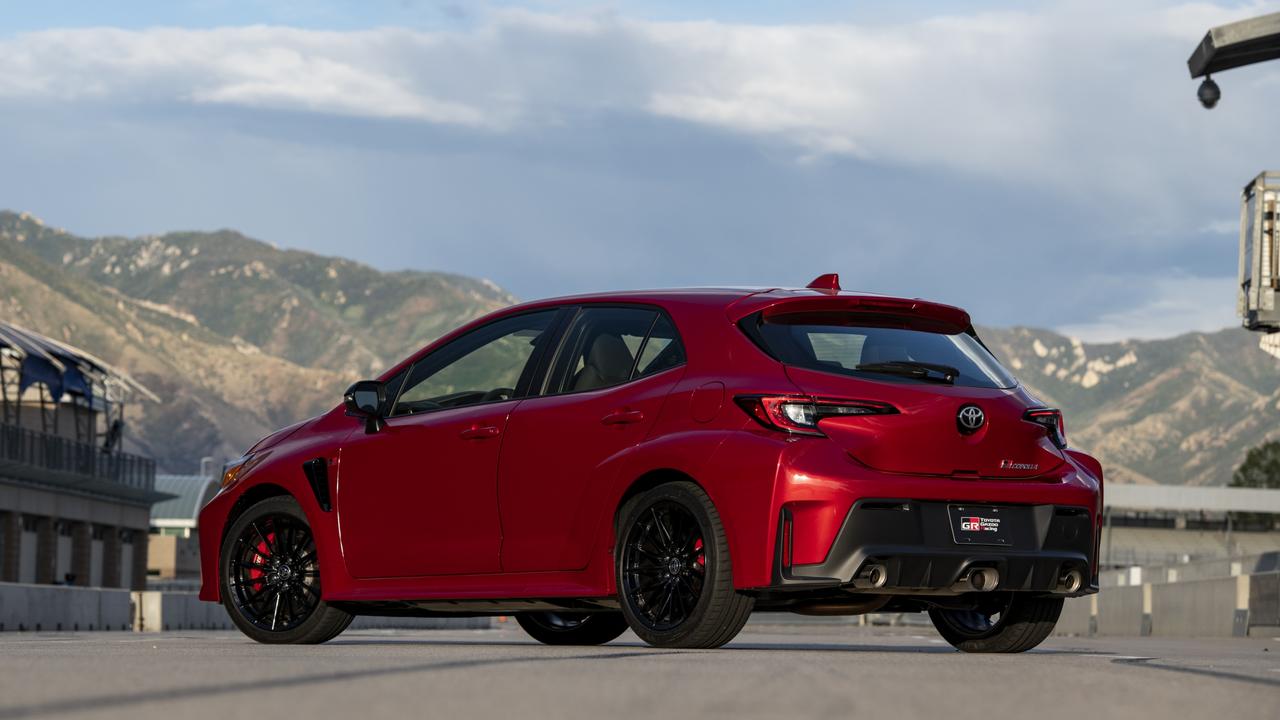 Distant mountains shimmer as the heat pours from vents on the bonnet while we strap in for another round.
The Corolla feels more accommodating than its
smaller GR Yaris sibling
, with a lower seating position, higher roof and vastly improved driver visibility.
The five-door body shell and usable rear seat make it a far more liveable proposition.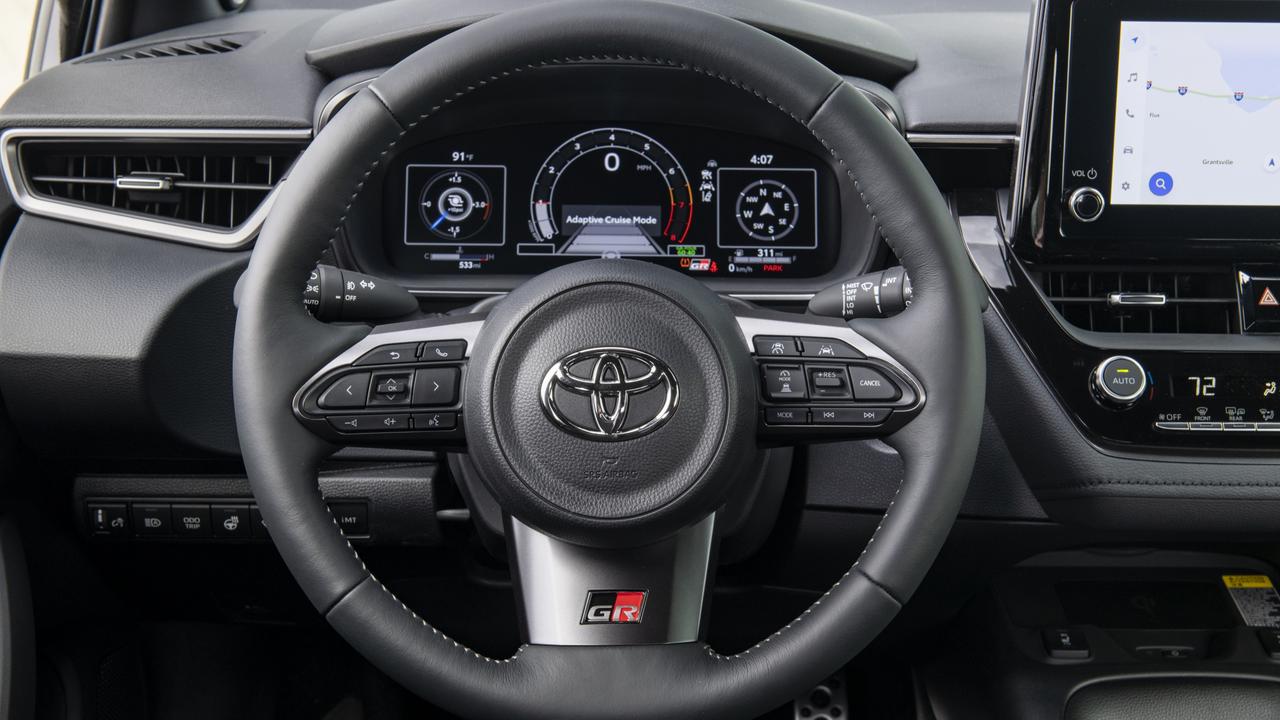 Familiar at first, the GR Corolla's cabin has a compact new steering wheel, sports seats and a customisable digital dashboard.
A manual gearlever feels out of place in a car usually associated with hybrid power, as does a dial adjusting the front-to-rear power bias of its all-wheel-drive system.
The muscular body has structural bracing and hundreds of additional weld points to improve rigidity.
Flared wheel arches, enormous brakes, a carbon fibre roof and triple exhausts add to its attitude.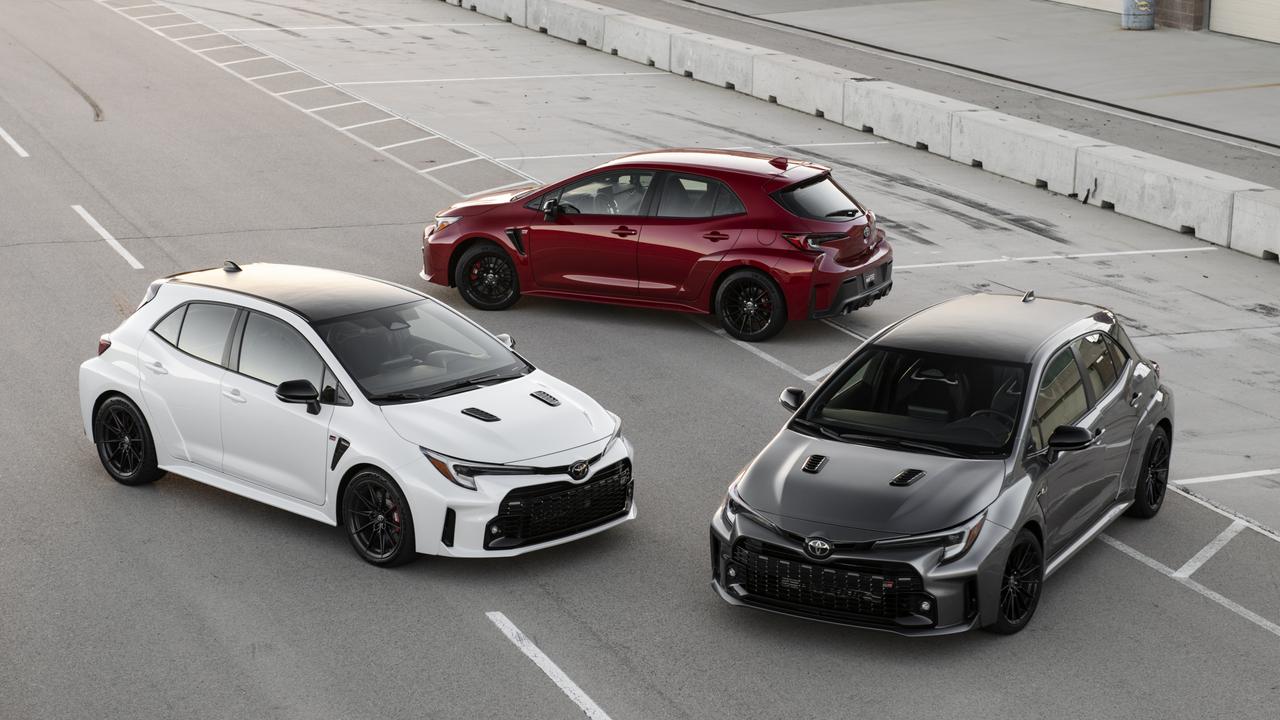 The 1.6-litre turbocharged triple clears its throat with gusto before setting into a raspy idle.
High altitude and record temperatures take the sting out of its 221kW and 370Nm, making a claimed sub-five-second sprint to 100km/h feel optimistic.
The first two corners after pit exit are named "Fast" and "Faster" – flat-out fourth-gear right-handers – before a brush of the brakes and blip back to third for a left-right "Gotcha" and "Maybe y'all makit" sequence taken at above highway speeds.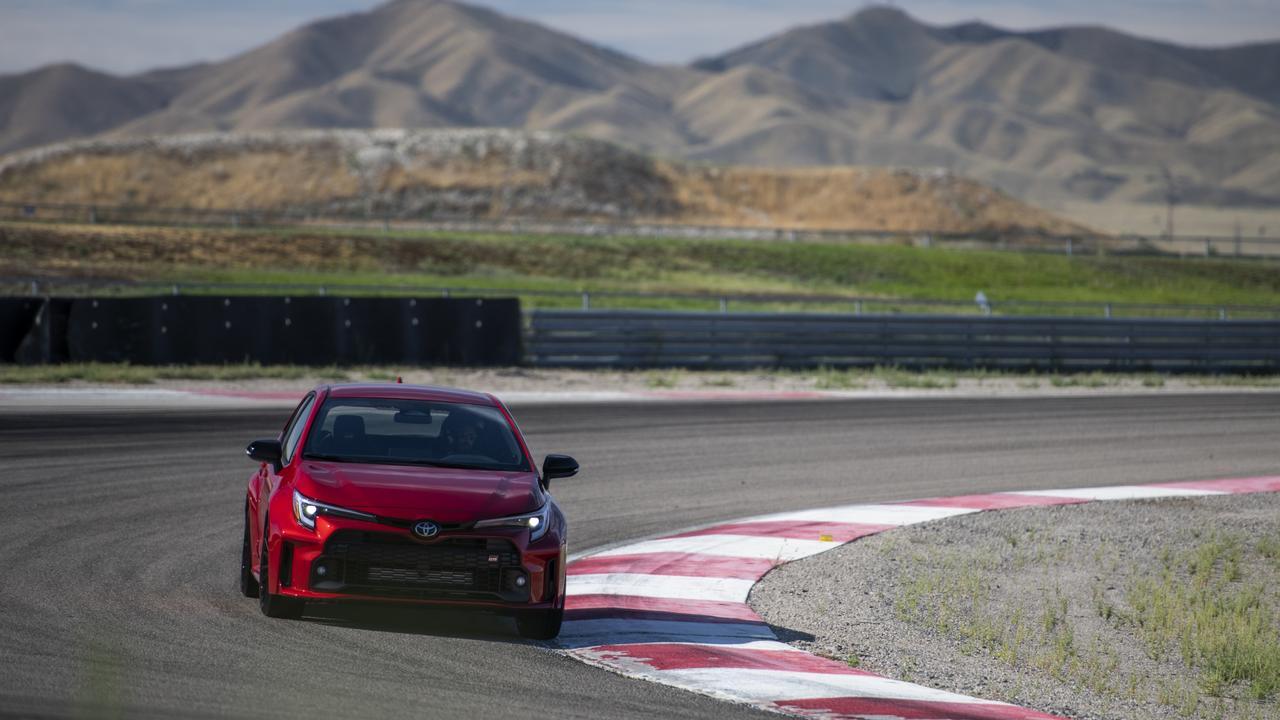 As with the best hot hatches, the Corolla encourages drivers to turn the car using the brake pedal, shifting weight onto the nose to unload a rear end that arcs across the track while the front end remains planted.
There's no slack in the Corolla's controls as meaty steering responds crisply to driver inputs, joining firm suspension with a moderate degree of body roll to telegraph how hard the tyres are working.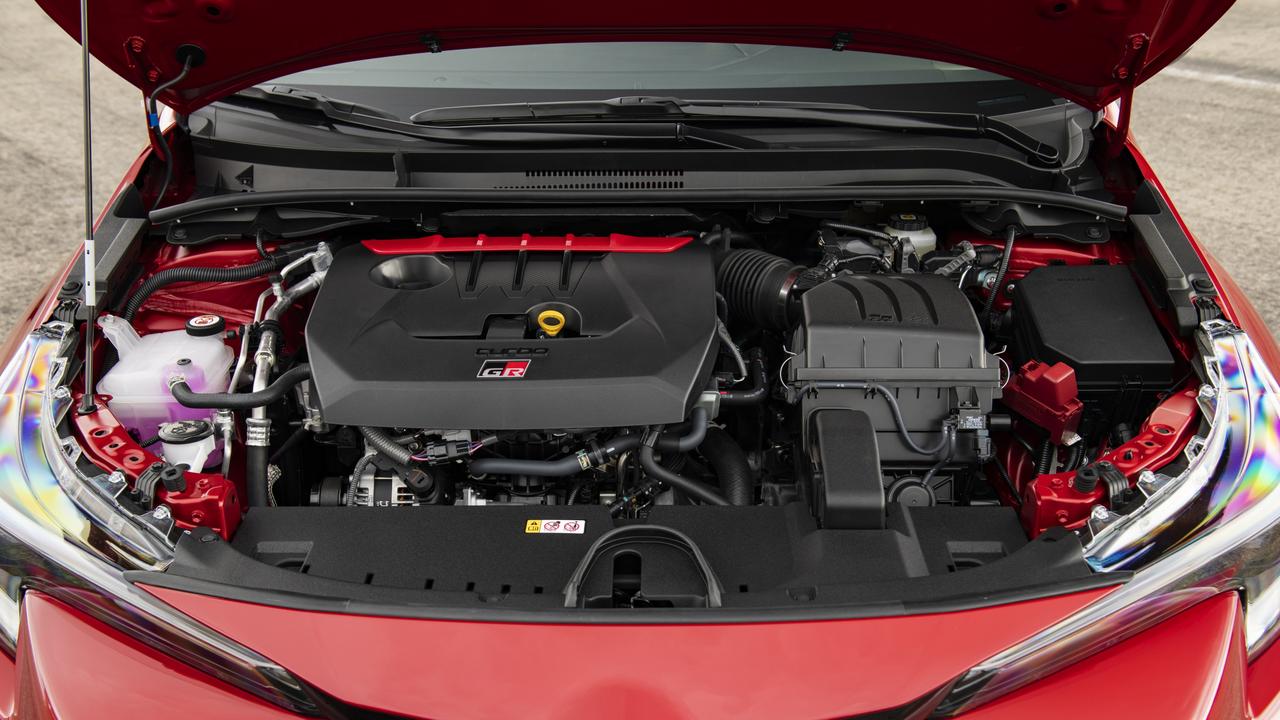 The brake pedal feels just right, with confidence-inspiring weight and unfiltered feel. It might seem too high for heel-and-toe shifting on the street but the brake is perfectly positioned for rev-matching during big stops on track.
Four-wheel-drive and a touch of turbo lag invite hard and early throttle applications, combining purchase and power to slingshot away from every bend.
Great performance cars give their drivers options when pushing on.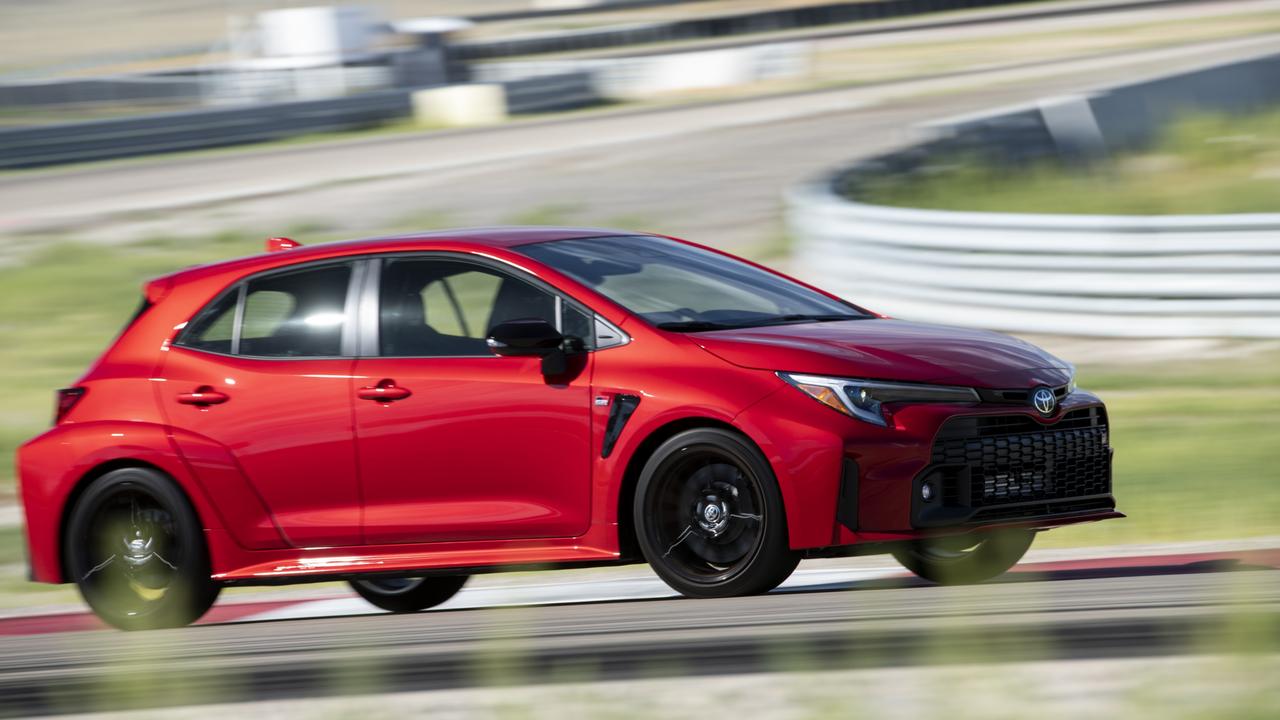 You can pilot the Corolla tidily or indulge in sideways flair, especially when the Michelins have been seared by a scalding surface.
There was zero deterioration in braking performance over the course of a full day's trackwork that cooked the brakes on Toyota Supra coupes. This is a car designed for enthusiasts who will push their car to the limit.
The track-day crowd will applaud 18-inch wheels that allow access to a broader (and cheaper) selection of ultra-high performance rubber than 19-inch or 20-inch hoops.
Gymkhana regulars
will love a handbrake that automatically disconnects drive to the rear axle.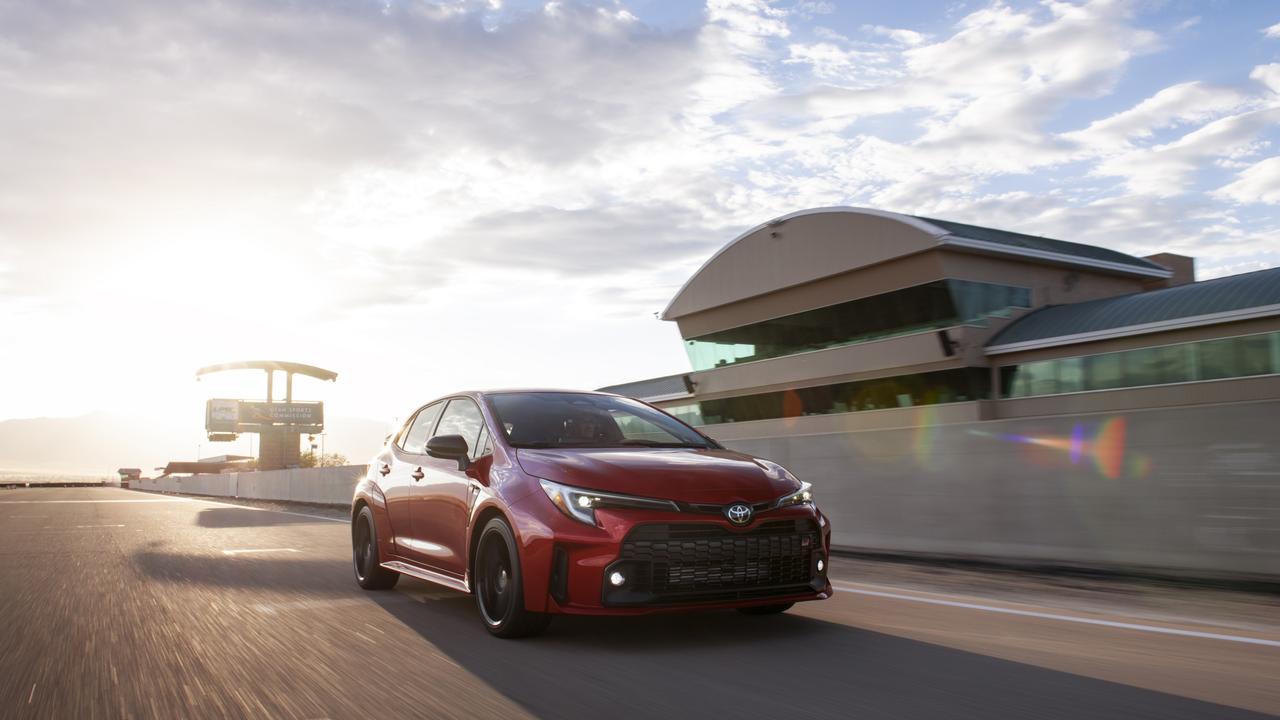 Amateur racers will be drawn to a special-edition "Morizo" model that deletes the back seat, rear windscreen wiper, window motors, speakers and parcel shelf in a frenzied commitment to reduce its fighting weight. It also has forged wheels, track-spec tyres, stiffer suspension and a slightly punchier engine tune to take the fight to hot-hatch rivals.
This is more than just a fast car.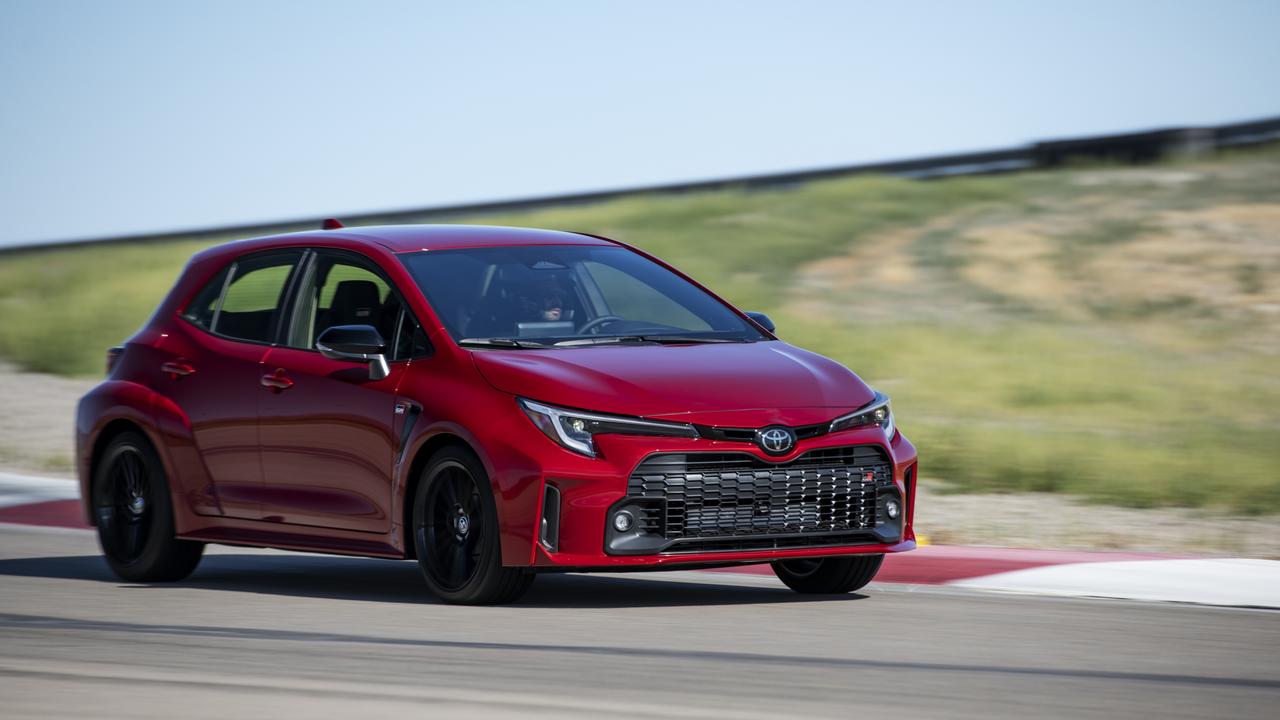 It's a thrilling driver's tool that promises unforgettable experiences for those lucky enough to get hold of one.
We don't know how much the car will cost in Australia, or exactly what equipment will be included in the first 500 examples due to arrive early next year, but Toyota did not pull its punches when developing the GR Corolla.
It promises to become the new champion of the hot-hatch division if Toyota can get the price right.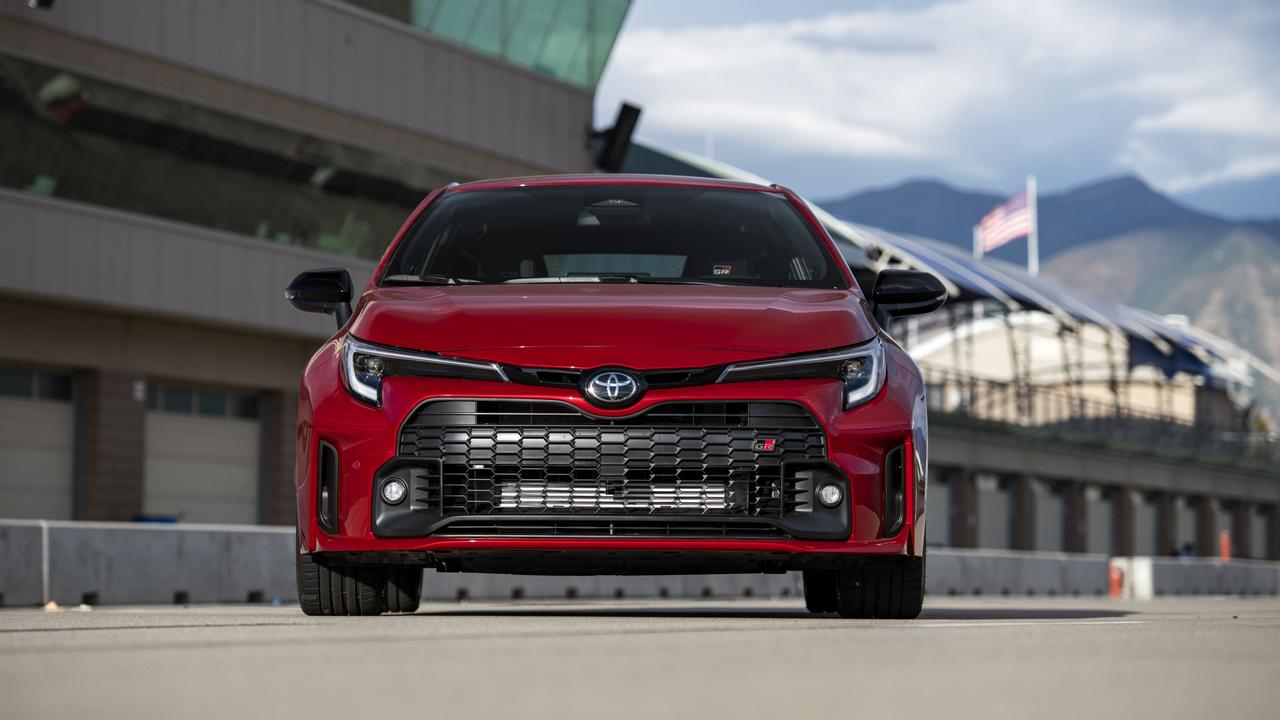 TOYOTA GR COROLLA
PRICE
Not available yet, but more than $50,000 (AUD)
ENGINE
1.6-litre 3-cyl turbo, 221kW and 370Nm
SAFETY
Seven airbags, auto emergency braking, active cruise control, lane-keeping assistance, blind-spot monitoring, rear cross-traffic alert
THIRST
9.8 litres per 100km
SPARE
Repair kit